JEB Stuart High School
Classes of 1961 - 2015
Welcome to your
JEB Stuart Alumni Association
web site!
ANNOUNCEMENTS
---
Lebanese Taverna Fundraiser to benefit The Stuart Educational Foundation
Save the Date!
If you like to eat at the Lebanese Taverna, and who doesn't, you can raise money for the Stuart Educational Foundation simply by enjoying their food. How?
The Foundation will get 20% of your check when you bring in the attached flyer to the Pentagon Row location on Sunday, April 3.
There are three ways you can help:
⇒ Dine in or take-out at the Lebanese Taverna's Pentagon Row location, 1101 S. Joyce Street, Arlington, for either lunch or dinner. The Foundation gets 20%.
⇒ Place a catering order for April 3rd and the Foundation will also receive 20%.
⇒ Going to be out of town? You can still support the Foundation by buying gift cards online at http://www.lebanesetaverna.com. Just make sure to use the code STUART which will be active April 3rd only. The Foundation still gets 20%.
Why help out? The Stuart Educational Foundation, a 501(c)(3) non-profit, provides college scholarships to bright, motivated, but financially-strapped students graduating from Stuart High School. Our scholarship recipients are among the most disadvantaged economically, with many of them receiving little, if any, financial help for college from their families. Each year the Foundation must raise the funds required to support the scholarships for a new class of seniors.
So, please help while enjoying great food. Bring your friends and neighbors!
You can reserve a table through Open Table at the Lebanese Taverna's website.
PLEASE REMEMBER TO BRING THE ATTACHED FLYER, otherwise the Foundation will not receive 20%.
---
The mission of the JEB Stuart Alumni Association is to foster community among the alumni and to strengthen alumni connections to the school.
---
Friends... It is with deep regret we report the very sad news that Tim Cook passed away. It was reported he suffered a heart attack. May His peace be with all of Tim's family and friends. Tim was from the JEB Stuart Class of '74 - he was an amazing football player, wrestler and class leader.
TIMOTHY GARRET COOK
Oct 29, 1955- February 4, 2016
When shopping on Amazon use this link to help the Stuart Educational Foundation:

https://smile.amazon.com/ch/35-2240517

The Foundation provides need-based scholarships to graduates of Stuart High School (located in Fairfax County, Virginia) pursuing post-secondary education who demonstrate a commitment to learning and contributing to their community.

There is no cost to you - Amazon contributes a percentage of each sale to the Foundation!

Win Win!
---
PUBLIC HOUSE #7 DONATES $250
TO STUART EDUCATIONAL FOUNDATION!
KEEP ON SUPPORTING OUR GENEROUS DONORS!
THANK YOU PUB HOUSE!
---
Stuart Class of '79 Alumnus
Bruce Cohen
Honored in Reston!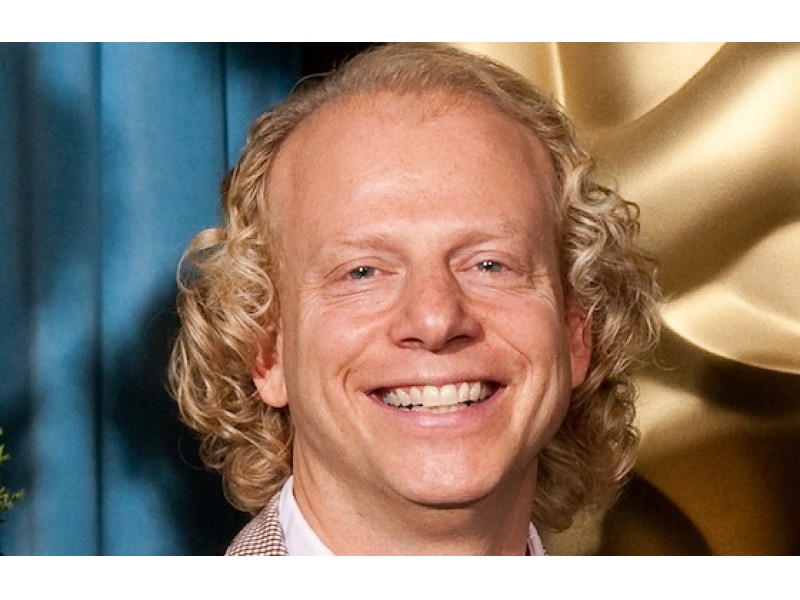 There must be something magical in the water at J.E.B. Stuart High School. The Falls Church-area school is where Oscar-winning producer Bruce Cohen, Oscar-winning actress Julianne Moore and film director Tom Shadyac all went to school in the '70s.
"We were all friends in high school so it's pretty funny that we all ended up having successful careers in the movie business," Cohen said Tuesday in a phone interview with Patch. Cohen returns to Northern Virginia this weekend from Los Angeles to accept the inaugural Metropolitan Award from the Washington West Film Festival in Reston, surrounded by friends and family.
More in Reston Patch article.
---
Stuart Class of '73 Alumnus
John Jennings
Guitarist and Producer Passes Away
John Jennings, a music producer and blues and folk guitarist who helped launch the career of the Grammy-winning singer-songwriter Mary Chapin Carpenter, died Oct. 16 at a hospice center in Rockville, Md. He was 61.
More in Washington Post article.
---
Class of '06 10th Reunion!
The Class of 2006 ten year reunions is being planned now by Zeina Toure, Mehdi Rhanime, Richard Kranich, Luis Maria and Lauren Whalley-Hill. Contact Lauren Whalley-Hill at lwhalleyhill@gmail.com for more information. Check back here for updates regarding this event.
---
Class of '66 50th Reunion!
May 20-22, 2016
Details to Follow
Help Us Plan It!

Nearly 70 of our class (names below) have already joined together to plan a reunion celebration worthy of this important milestone in our lives.

We would love for you to join us in planning this event. We want to have an inclusive reunion planning process that results in a meaningful and fun event next spring. Reply to our email below and we'll fill you in on how you can contribute.

There are less than 280 days until the Reunion ... we'll be counting the days ... and hope to reconnect with you next Spring!
May 20-22, 2016
Details to Follow
Help Us Plan It!
Contact Us: 50threunion.stuart66@gmail.com

INTERIM Organizing Committee:
Hazel Alexander Watson • Linda Andrist • Allison Antone Booker • Bill Atwater • Noel Augliere Marts • Barbara Barton • Brigitte Begue Hartke • Walter Blinebury • Betsy Blocker Munson • David Boone • Jane Borel O'Brien • Richard Braun • Bridget Breen Whitson • Wayne Brewer • Suzanne Burke Walters • Betty Casey Shippe • Cathy Cates Dietrich • Frank Chappell • Robert Coakley • Elissa Conger Armstrong • George-Ann DeVilbiss Gowan • Keith Ervin • Skip Ferguson • Willis Fisher • Candace Gibbin • Rod Green • Susan Green Chadwick • Steve Hansen • Russ Hereford • Jeffrey Hoeper • Denise Hooe • Lee Howland Hogan • Charlotte Keith Patterson • Barbara Kinter Kunkel • Gary Knight • Peter Larsen • Janet MacGregor Alford • Betsy Mason Fagan • Joyce McCarl Little • Roger Merrill • Michael Mills • Nancy Mills • John Muncks • Marjorie Ann Nerenberg Morris • Randell Norton • Dave O'Brien • Katy Palmer Tessieri • Joyce Peeks Watkins • Adrian Recinos • Barclay Resler • Jon Reynolds • Kathy Rice Recinos • Chris Rich • Caprice Richardson Rosato • Pamela Richardson Grover • Patricia Richardson Dewan • Bob Russell • Mark Schuweiler • Jean Spaulding • Joan Spaulding Coleman • Art Spector • Cynthia Strope Esher • Ann Sullivan Ragsdale • Scott Thybony • Andrew Uscher • Marty Vidnovic • Marti Walker • Ray Williamson • Jack Young
---
---
Ten Years of Stuart Scholarships
From Lake Barcroft Newsletter July 2015 By Carol Donlan Barcroft News Staff
Ten years ago Sarah Khasawinah was an outstanding senior at JEB Stuart High School. With the money she received from the Stuart Educational Foundation and other grants Sarah attended Bryn Mawr College to study math and English. Then she went on to Johns Hopkins University to study bio-statistics. And in May, Sarah received her Ph.D. in Mental Health.
"I was the first member of my family to go away to college," Sarah told a full crowd in the Stuart library. "This is where my journey began. The Stuart Educational Foundation scholarship helped me make my dreams a reality."
In 2004, while Sarah was a junior, the former Stuart PTSA President Kaye Kory of Waterway Drive, and PSTA member and Stuart counselor Kari Kelly of Lakeview Drive were talking about why so many of
Stuart's gifted students often from low-income families just didn't have money for college.
From their conversation sprung the Stuart Educational Foundation, a 501(c)(3) non-profit, which has been giving scholarships to deserving students for the last decade. The Foundation has seen scores of volunteers, an active board, hundreds of applications and thousands of donors.
On June 16, at a reception for the 2015 recipients, Foundation President Diane Kilbourne of Whispering
Lane announced that this year a record $145,000 went to 66 Stuart grads. (Last year $106,000 went to 48 recipients.) Many of the 2015 scholarship winners and their families were at the reception.
Diane thanked the cadre of volunteers and the Rotary Club for its continual support. She also recognized the Thurgood Marshall Fund, part of our own LBA Foundation, which also gives scholarships to deserving Stuart graduates. This year the Fund gave 10 additional new scholarships totaling $33,000.
Diane said, "So many parents and alumni have come together to make sure that there are no limits on our students." New Stuart Principal Penny Gros was impressed with the outpouring of support for Stuart. "I have talked to other principals," she said, "and no other school has a [scholarship] organization as strong as this."
Virginia Delegate Kaye Kory added, "Tonight is an example of what is so unique about Stuart."
To contribute to the Stuart Educational Foundation, go to http://stuartfund.com/contribute.html.
To contribute to the Thurgood Marshall Foundation, go to http://www.lakebarcroft.org/association/thurgood-marshall-fund.
---
Ozzi Mask Scholarship
Want to use this space to let my '66 classmates know about something that I'm involved in with Stuart grads from many, many different years.
The Ozzi Mask Scholarship was organized by former students of Harriet "Ozzi" Mask, who taught English and journalism, and served as Raider's Digest, drama and cheerleading sponsor during her thirty years at Stuart. The group has raised over $13,000 over the past three years in order to provide for an ongoing annual award in Ms. Mask's name to a Stuart student interested in English or journalism or teaching.
Many Stuart alums who are members of this Association have been donors to the scholarship. We and the recipients--most of whom are first-in-the-family college goers--are so grateful for their support.
If you are interested in donating to the Scholarship Fund, you can do so online
http://stuartfund.com/index.html
There is also a link to the Stuart EDU Foundation on this alumni site.
Please make sure to let the Foundation know that you want the funds earmarked for the Ms. Mask Fund. Thanks for anything you can give!
---
In Search of Volunteers to be Class Captains!
The Class Captain is a fellow alumni who serves as the liaison to their fellow classmates regarding reunions, happy hour get-togethers, and other relevant JEB Stuart Alumni information.
We are seeking volunteers from each alumni class to become the designated liaison for their graduating year. (Note: Former Class Officers are great for these types of volunteer positions.)The JEB Stuart Alumni Association will assist you in this endeavor and look forward to greater engagement with all alumni.
If you're interested in supporting this effort, send an e-mail to
Susan Tull O'Reilly at sutull@aol.com
Let's Go Raiders!!
---
Corey Haynes, Class of 2009
F.C. Resident to Shave Head for Cancer Fundraiser
Corey Haynes, a Falls Church resident currently serving in the Peace Corps in Nicaragua, plans to shave her head this December as part of a fundraiser organized by St. Baldrick's Foundation, which funds childhood cancer research. Haynes, who is nearing her one-year anniversary in Nicaragua, and her teammate and friend Thomas have raised $300, six percent of their $6,000 goal.
"We're shaving our heads to raise money for childhood cancer research! Did you know that kids' cancers are different from adult cancers? It's true," Corey and Thomas said on the page for their fundraising efforts. "And childhood cancer research is extremely underfunded. So we decided to do something about it by raising money for cures."
For Haynes, this effort is a little more personal, though. "I hope that by shaving my head in the Peace Corps, I can show Nicaraguan citizens and US citizens (and everyone around the world) that we are not defined by our hair or our outer appearances. We are all beautiful, hair or not," she said. "My father died from lymphoma on December 2, 2005. By shaving my head on December 2, 2015, exactly 10 years after my family lost him, I hope we can celebrate not only his life, but other amazing people we have lost in the battle against cancer."
For more information or to donate, visit stbaldricks.org/participants/mypage/802599/2015 or call 1-888-899-2253.
---
Raiders' Digest is Online!
Want to read a current issue of Raiders' Digest? Go to http://theraidersdigest.wordpress.com
---
JEB Stuart Archives
Take a walk back down memory lane and check out these historic publications of The Raiders Digest and Cadence - These are priceless treasures from JEB Stuart High School's past.
Our thanks go out to Arnie Reed '64 digitizing and posting them, and to Jim Warrick '61 and George Miller '64 for contributing them to the archives.
https://jebstuartarchives.wordpress.com/
Here's a page from December issue:
---
Membership Rally
Now's a great time to reach out to a former classmate who has not yet registered on our website and invite them to join. It's free and it's run by us (Stuart Alumni not an outside firm!)
To invite them to join either send them our website address http://www.jebstuartalumni.com or on the website Home Page there is a box titled Missing Classmates. Enter any classmate's email address in there and they will be sent an invitation to join. Thanks - let's make this young, but awesome association into a mighty mighty Raider nation!
---
Need Raider Spirit Wear?
We've got it......Click on this link to purchase all your Raider Gear Also available at the home football games.